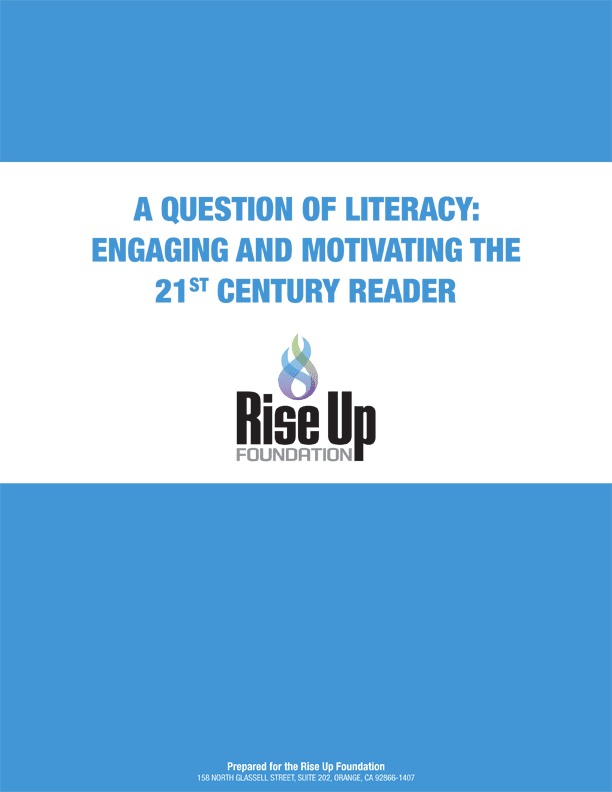 Kids who are strong readers do better in school, and are better prepared to live successful lives. The statistics are unequivocal. Our prisons are filled with young people who are functionally illiterate. The question at the forefront of the work that I do is centered on how to compete with the multiple distractions kids have; how do we engage young people, in meaningful ways, which motivate them to read?
It is my hope that through the process of delving deeper into the psyche of today's digitally advanced adolescent, we can better understand how to deliver content that will trigger their imagination and convince them to sit long enough to read a book, cover to cover.  To that end, the Rise Up Foundation has commissioned a report that examines the connections between literacy and the multitude of media that youth are interacting with today.
A Question of Literacy: Engaging and Motivating the 21st Century Reader synthesizes research by leading literacy scholars and examines the impact of emerging media on reading engagement. The report investigates how trends such as transmedia storytelling and participatory culture are being designed to improve reader engagement and motivation, rather than diminish them.
— Wendy Alane Adams, CEO and Founder of the Rise Up Foundation