LITERACY SUPPORT
Classroom Grants
Rise Up periodically accepts grant requests for literacy related projects in the classroom. Be sure to sign up for Alane's newsletter to be the first to know when grant applications will open this year.
2019 Grants: #ClearTheLists Movement
This year, grants are being funded through the #ClearTheLists movement. So far Alane Adams has funded the list of 500 teachers, and she's still looking for teachers to help.
Follow us on Twitter
to keep up with the latest count.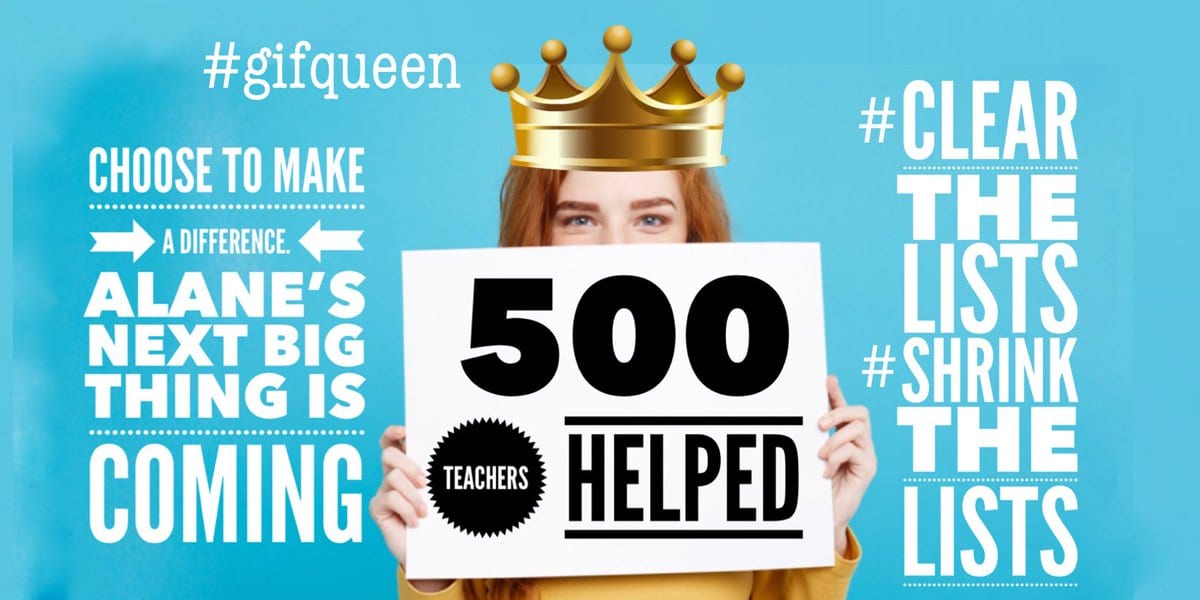 Latest from Twitter